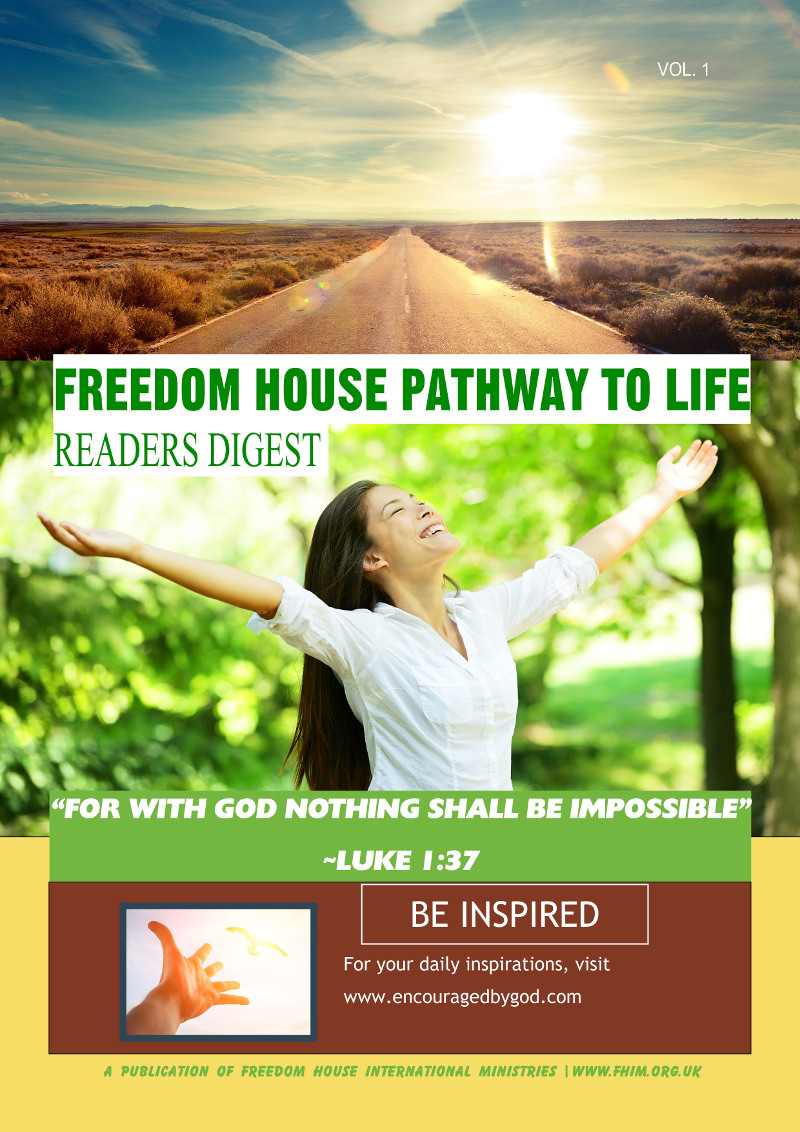 Pathway to Life Magazine is a quarterly Readers Digest dedicated to inspiring you with kingdom centred teachings, uplifting you with Holy Spirit-led prayers, enlightening you with thought provoking articles and encouraging you with life-changing testimonies. This very first edition is loaded with inspiring articles, Psalmist praise and worship and much more.
If you are after Christ-centred content and words of enlightenment that can both uplift your soul and positively impact your life to the glory of God, then Pathway to Life Magazine is certainly for you. Pathway to Life magazine is available for you to freely download. Please contact us here if you would like to subscribe to a printed copies of Pathway to Life Magazine.
We hope that you will enjoy reading our online free version of Pathway to Life magazine and also contact us to subscribe to receiving the printed version.
Thank you for stopping by and wishing you a blessed day!
Download attachments: