Welcome to Encouraged by God!
Encouraged by God is your daily portal of inspiration and encouragement. In a world full of daily struggles and challenges, we all need to be encouraged by God in order for us to continue serving our God-given purpose in life. Through the inspiration of the Holy Spirit and the encouragement I derive from the Word, I am daily enabled to carry on serving my God given purpose in life no matter how discouraging the circumstances I end up facing in this world. The source of my daily inspiration is God's Holy Spirit and His living Word in the Bible.

At Encouraged By God, our aims are to:
Help believers across the globe to cultivate and maintain a daily meaningful relationship with God through our God given inspiring Christian articles, Christian audio sermons, Christian prayers and life changing testimonies
Encourage believers to remain kingdom minded and not worldly oriented through our thought-provoking Christian audio sermons podcast
Lead unbelievers to Christ through sharing the undiluted Word in our Christian audio sermons so they can be born again and receive the gift of the Holy Spirit of God
Propagate the Gospel of Jesus Christ across the globe through Holy Spirit inspired Christian articles
Help believers develop and maintain a Holy Spirit led prayer lifestyle through our Holy Spirit Led Christian prayers
Inspire believers with soul uplifting Christian prose, Christian poems, and free Christian ecards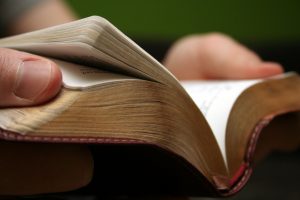 Encouraged by God website is built with an objective of helping you to grow and mature in your Christian walk through our thought-provoking Christian articles, Christian audio sermons podcast, Christian prayers, inspiring testimonies Christian poems and free Christian ecards. Our desire for you is for you to be inspired and encouraged by God's Word daily with the help of our Holy Spirit inspired Christian articles, Christian audio sermons podcast, Christian Prayers, uplifting testimonies, etc.
All the resources that you need to be inspired are available on this website.
Christian Prayers
Prayer is the practice of the presence of God. Submit your prayer request at our prayer centre. Uplift your soul and renew your mind daily with Encouraged by God thought-provoking articles. Get inspired daily with our Christian articles from our Christian blog, find posts that will help you grow and mature in your walk of faith with God here Christian articles, Christian prayers, Christian blog.
A Word of Encouragement for You: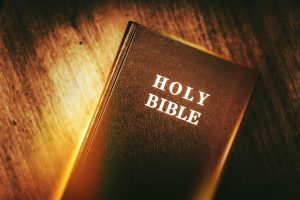 Persevere in all things so that you can receive the benefit of God's grace and love, which is eternal life. Jesus Christ as God's grace and love revealed endured the cross not because He deserved to die, but in obedience to the Father. Today you might be thinking that whatsoever you are going through is just too much for you and that you do not deserve it! Perhaps you have reached a boiling point and you are right now at the point whereby you are contemplating giving up and quitting your walk of faith. The fact of the matter is that you have nothing whatsoever to gain by giving up, but everything to lose from giving up on Jesus Christ.
The reward of our faith, which is eternal life of peace rest and joy makes it all worthwhile for us to continually persevere and endure in our circumstances and situation. No matter the situation or circumstances, you simply cannot afford to give up! You need to continue in obedience walk toward God from beginning to end in order for you to receive the reward of faith, which is eternal life.
For I reckon that the sufferings of this present time are not worthy to be compared with the glory which shall be revealed in us - Romans 8:18
Our obedience towards God is also the key to receiving our promotions from Him. Your obedience toward God no matter the situation or circumstances you find yourself in, is evidence of your faithfulness toward Him. Therefore, no matter the season or time of your life, remain faithful to God and continue to evidence your faithfulness towards Him through your obedience and perseverance in your trials.
Being confident of this very thing, that he which hath begun a good work in you will perform it until the day of Jesus Christ - Philippians 1:6
God is faithful and He who has started the good work in you is faithful to complete it. Trust God in all circumstances and allow Him daily to have His way in your life. Put your hope firmly in God and always believe in your heart that God loves you and because He loves you, He will never allow you to be put to shame.
Be fervent in your Christian prayer life in all season. Never let go of your shield of faith no matter your situation or circumstances. Never give up on your faith and always believe that your perseverance will surely work together for the promotion of your spirit being to the glory of God.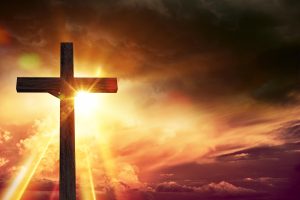 Reach out daily and touch lives with the love of Jesus Christ. Trust in Him daily to always work out the perfect result for your own soul as you continually serve in His righteousness vineyard and continue to impact lives full of gladness in your heart.
Fix your eyes daily on God's mission purpose for your life and don't let your spirit be dampened by Satan's problem-oriented strategies. Trust in the effectual working power of God and don't fall for the devil's deceiving tactics that your prayers are all for nothing and that God has abandoned you or worse still, that He does not even exist!
Be purpose minded and fix your eyes daily on Christ Jesus the author and finisher of our faith. Be inspired and encouraged by God's Word daily. Always value your relationship with God. Trust in His might, and believe always in your heart that He is able to work everything out for your good!
The Word of God is forever established in heaven. The Word of God cannot fail you and His Word of promises, which He has established and finalised for your soul in Christ Jesus shall by His grace and mercy surely come to pass in your life in Jesus's mighty name. Amen.
Worship God daily in spirit and in truth. Bless the name of the LORD always with your riotous praise and worship. Cherish and value your relationship with God. Rejoice always in Christ Jesus! With your hallelujah worship, put the devil to shame daily, delete worry from your mind and enjoy each day in the brightness of God's glory.
Encourage yourself daily with Encouraged by God's Inspirational Time Podcast. Feed your mind with our Christian audio sermons and spend time in fellowship with the Holy Spirit. Live by the discernment of the Holy Spirit and only feed your eyes with Holy Spirt approved Christian videos. Persevere in all things and never give up on Jesus Christ no matter what. God's grace and love revealed in the flesh is Jesus Christ.
Visit encouraged by God website regularly to inspire yourself with our thought provoking Christian articles, Christian audio sermons podcast, Christian videos, and Christian prayers, inspiring testimonies, Christian poems and free Christian ecards.
A Helpful Christian Prayer:
Thank You, LORD Jesus, for Your finished work of remission for my soul through Christ Jesus. Let Jesus's power of obedience fall upon me and let me continually walk in obedience towards You. Give me the grace to always persevere in all my trials and enable me daily to endure in all circumstances from beginning to the end.
Purify me LORD Jesus from the effects of sinful covenants. Break me free from every yoke of sinful relationships and destroy every ungodly contract of the enemy can possibly be holding against me. Set me free from wicked unproductive spiritual relationships and shed Your atonement blood afresh upon my soul.
Forgive me all my trespasses and account Your righteousness daily unto me. Establish my spirit in your Will of life and confirm my name in your Book Of Life. Show me Your loving kindness daily and comfort me as my Comforter oh Holy Spirit my infinite Comforter.
Overcome all the wicked intentions of the flesh for me and let the resurrection power of Christ overpower every death wish and intentions against me. Free me completely from the enemy's constraints and let my soul operate and function in perfect alignment with Your righteousness might and holy authority.
Liberate my spirit from every oppressive spirit and deliver me daily from evil. Renew my mind daily with Your knowledge of life and enrich my soul with Your divine wisdom. Purge me daily from every secret fault and let me never go back to my vomit.
Have mercy on my soul, oh LORD my God and do not take Your Holy Spirit away from me. Bless my soul with Your knowledge of life oh Holy Spirit my righteous Teacher! Open the eyes of my understanding so that I can always see, understand and appreciate Your divine plans for my life. Let Your grace rest and abide with me daily. Let my soul magnify You daily.
Let my heart oh LORD be perfectly circumcised and focused on You. Let my mind be filled with Your righteous thoughts and let it always reason in alignment with Your Will for my life. Let my body be daily sanctified and let it remain Your tabernacle of praise and a living and acceptable sacrifice unto You.
Let my spirit be led always by Your Holy Spirit and let me never stray away from Your presence. Yield the entire members of my components of existence to Your regeneration plans and let Your perfect Will be for ever done in my life. Amen.
My Prayer for the Redeemed in Christ Jesus
Thank You, LORD, Jesus Christ, for the salvation and redemption of our souls. Equip us daily oh LORD to lead others to You so that they too can be saved and have the joy of redemption. Increase Your anointing upon our lives and let us continually be in the overflow of Your anointing. Renew Your mercies upon our lives daily.
Empower us oh LORD daily to stand in righteousness and declare Your Word undiluted in boldness and in truth. Make us a righteous good sower of Your Word. Sanctify our hearts daily to be recipient to Your Word, and water the hearts of the people LORD to embrace and yield to Your truth. Use us, daily as an instrument of righteousness and help us oh LORD to yield a plentiful harvest of souls for Your Kingdom.
Protect us oh LORD God from all evil and lead us not into temptation. Count us daily amongst Your sheep and let us never stray away back into the fallen world of sin. Guide and order our footsteps daily to follow the path of the destiny and purpose You have fashioned for our lives. Strengthen us oh LORD in our weaknesses.
Encourage us daily with Your Word of truth. Renew Your mercies upon our lives daily and have compassion on us at all times. Comfort us with Your good comfort. Provide for all our needs and enable us to be selflessly in love towards others. Keep our spiritual eyes of understanding open. Let us always declare Your portion of goodness for our lives in the land of the living. Let us not trip or fall into the enemy's entrapment devices.
Let our hope be fully in You. Let Your joy be full in us. Let Your peace reign in our hearts and minds. Let our souls be restful in Your presence. Let our desires always be in alignment with Your own divine desires for our lives. Let Your favour accompany us everywhere we go.
Let every door of success You have ordained for our lives be open wide for us to enter and manifest Your successful plans for our lives. Let every door of failure be permanently shut. Let Your goodness and eternal heavenly blessings be our eternal portion.
Let Your praises and worship never depart from our hearts and mouths. Let Your grace and mercies continually rest and abide with us each day of our lives from now to eternity.
Be glorified daily oh LORD King of glory in our lives. Let Your heavenly glory shine upon us. And let Your perfect Will be done always in our lives for ever and ever. In Jesus Christ mighty name I have prayed. Amen.
Psalms 57:7-11

"My heart is fixed, O God, my heart is fixed: I will sing and give praise.Awake up, my glory; awake, psaltery and harp: I myself will awake early.I will praise thee, O Lord, among the people: I will sing unto thee among the nations.For thy mercy is great unto the heavens, and thy truth unto the clouds. Be thou exalted, O God, above the heavens: let thy glory be above all the earth."
I hope you will find the rest of the contents of this site inspirational and uplifting to your soul.
Thank you for visiting Encouraged by God. We love you with the love of Christ and we pray that you will always remain encouraged by God's Word daily.
Wishing you a peaceful day!
Isaiah 40:4-8

"Every valley shall be exalted, and every mountain and hill shall be made low: and the crooked shall be made straight, and the rough places plain: And the glory of the Lord shall be revealed, and all flesh shall see it together: for the mouth of the Lord hath spoken it.

The voice said, Cry. And he said, What shall I cry? All flesh is grass,
and all the goodliness thereof is as the flower of the field:

The grass withereth, the flower fadeth: because the spirit of the Lord bloweth upon it: surely the people is grass. The grass withereth, the flower fadeth: but the word of our God shall stand for ever."